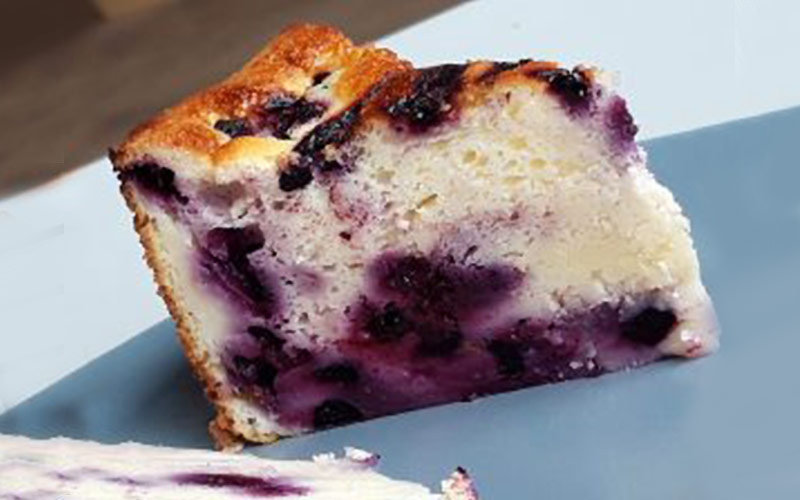 2 eggs

160 g sugar

150 g cottage cheese

150 g flour

1 sachet of yeast

10 cl of oil

150 g blueberries

1 teaspoon of liquid vanilla
Preheat oven to 180°C

In a bowl, mix the eggs with the sugar

Add the cottage cheese, then the flour, and the yeast

Add the oil little by little

Divide the dough into 2. Add the vanilla to the first half, the blueberries to the second half

Butter and flour a 26 cm cake pan, pour in the 2 preparations

Put in the oven for 40 minutes. Get it out while warm.